Jennifer Barborak, Executive Director
Jennifer Barborak became the Executive Director of the Buhl Regional Health Foundation in September 2020, providing oversight for the administration of the Foundation's programs, public relations, strategic planning, community outreach and grantmaking to organizations that advance the BRHF mission. A registered nurse, Ms. Barborak worked for both SRHS and UPMC, including emergency care. After receiving her diploma from Sharon Regional Health System School of Nursing, she earned an Associate's from Penn State University, a BS in Environmental Science from Slippery Rock University and most recently an MA in grant writing and non-profit program evaluation from Concordia University. Having worked in both the private and non-profit sectors in many capacities, she was previously employed by the UPMC Horizon Community Health Foundation as the grant writer and acting interim director for 7 months.
A founder of Shenango River Watchers, the City of Sharon Beautification Commission, the Friends of MERP and the Sharon High School Robotics Team, Ms. Barborak was also instrumental in bringing WaterFire Sharon to our community. She served a two-year term on Sharon City Council and was appointed to serve four years on the Mercer County Regional Planning Commission. Having a profound love of nature and the environment, she served Buhl Farm Park on several committees and assisted the Army Corps of Engineers as a volunteer at Shenango Lake.
Ms. Barborak's honors for her community service include: Distinguished Woman of Mercer County, Buhl Day Honoree, Sharon High School Hall of Fame Inductee, Bill Knecht Tourism Award, Consumer's Pennsylvania Hometown Hero, and the Leadership in Environmental Education Award from Thiel College.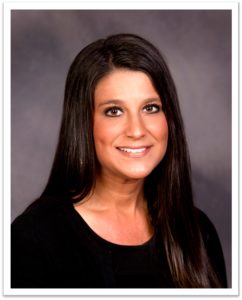 Kimberly Duncan, Director of Grantmaking
Kimberly joined the Buhl Regional Health Foundation in 2016. Ms. Duncan researched, designed, developed and implemented the Online Grant Application Process and Procedures for Buhl Regional Health Foundation. She manages the workflow and efficiency of the Foundation's Grant Management Program.  Ms. Duncan maintains and makes any programming changes as needed. She coordinates routine correspondence with grantees, applicants, Foundation's Grants Committee Members, Executive Director and Board Members. Kimberly works closely with Grants Committee to evaluate applications, monitor disbursements and progress towards goals and grant outcomes.
A lifelong resident of the Shenango Valley, Kimberly served as the Network Administrator/Data Processing Manager for Jazwinski Financial Services, Inc. where she was responsible for the daily operations of the network system, all software and hardware troubleshooting, installations and upgrades for some off-site client systems. Kimberly was a Financial Coordinator for the Community Foundation of Western PA and Eastern OH and handled a variety of responsibilities dealing with donations, grants, campaigns and some fundraising activities.
Ms. Duncan earned a BS Degree in Business Administration with a major in Computer Information Systems from Robert Morris University. Ms. Duncan lives in Hermitage with her husband and five children.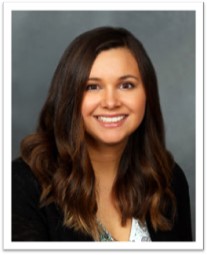 Donna Smith, Director of Community Outreach & Education
Donna joined the Buhl Regional Health Foundation in 2017. She is responsible for secretarial duties and tasks, business and accounts management, and office communications. Other special projects include writing and editing Foundation newsletters, managing website and social media accounts, organizational charting, and meeting and event planning. Donna brings marketing, public relations, customer service,  and project management experience and expertise to the Foundation's work and efforts for community wellbeing.
Prior to beginning her role at Buhl Regional Health Foundation, Donna served as a Volunteer Services Specialist with the American Red Cross where she was responsible for recruitment and engagement of volunteers for six counties in Western PA, Volunteer Coordinator at Sharon Regional Health and worked in various roles at Primary Health Network including Marketing, Customer Service and Training.
Ms. Smith earned a BS Degree in Business with a focus on Business Management and Marketing from Pennsylvania State University.  Ms. Smith lives in Sharpsville with her husband and three children.