The Buhl Regional Health Foundation will host a free, day-long learning and networking conference on Wednesday, October 19th, 2016. 
It will be held in the Penn State Shenango Auditorium from 8:00 am to 3:30 pm.
Call us at 724-418-2750 for more information
What to Expect:
Explore our evolving region and learn about changes and opportunities
Share your ideas about healthy citizens, strong families and communities
Connect and collaborate with community leaders and organizations
Learn about the Foundation's collaborative approach for supporting community wellbeing
The keynote speakers will be Terie Dreussi-Smith, co-author of Bridges Out of Poverty: Strategies for Professionals and Communities (2009) and Bridges to Health and Healthcare (2014) and Laurie T. Martin, Professor, Pardee Rand Graduate School.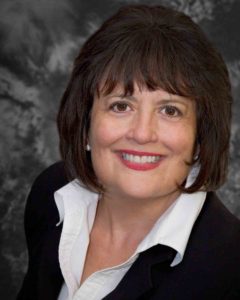 Terie Dreussi-Smith, M.A. Ed., of Taylors, South Carolina, has served as supervisor of Prevention Services at a community alcohol/other drug treatment and prevention organization for more than 9 years; she was instrumental in the organization's redesign of programs and services for prevention and early intervention with clients from generational poverty.
Dreussi-Smith is a former public school teacher and has served as adjunct faculty for several colleges, focusing on empowering adult students making the transition out of poverty. In her recent consulting work as a grant writer and social program manager for youth-based service agencies, community coalitions, and schools, Dreussi-Smith assisted communities in embedding Bridges Out of Poverty concepts in redesigned policies and services for families and young people in generational poverty.
In addition to presenting nearly 100 Bridges Out of Poverty seminars annually and working with communities, Dreussi-Smith has many years of experience implementing the public health model to promote health and wellness initiatives in her role as an addictions prevention specialist, program manager, and community consultant.
Laurie T. Martin Sc.D. Harvard School of Public Health; M.P.H., Boston University Senior Policy Researcher; Professor, Pardee RAND Graduate School – Rand Corporation is a senior policy researcher with the RAND Corporation with over 16 years of experience in the field of epidemiology and public health. She is particularly interested in issues of health literacy and the consumer experience in health care.
Her work examines how these issues impact health care services, health disparities, the patient experience, and the effectiveness of health policy and programming. She has led numerous grants and contracts related to these issues and has extensive experience with both quantitative and qualitative methods.
In addition, Mary Phan Gruber, MSW, Executive Director of the Jefferson Regional Foundation will discuss the importance of collaboration between organizations.
Speakers and members of the interactive forum are:
Dr. George Garrow, M.D., Medical Dirctor and Chief Medical Officer – Primary health Network
Debra Anne Roach, PH.D., Director of Workforce Development and Continuing Education – Penn State., Beaver
Mary Ann Daniels, M.Ed., Chief Executive Director – Mercer County Behavioral Health Commission
Michael L. Wright, MBA, Past President/CEO – Shenango Valley Urban League